(Charlotte Curling Club, North Carolina 2017)
Welcome from Hot Shots Curling Camp
Welcome to the official web site of the HOT SHOTS Curling Camp, the world leader in adult curling instruction. We have been providing the latest in instructional techniques, strategy, and equipment through intensive on-ice sessions, video analysis, and classroom instruction since 1995. Our instructors are world-class athletes, competitors, and sports educators. We are so proud to have them affiliated with our camp.
Each "camper" who attends a HOT SHOTS Curling Camp becomes a member of a larger international community of campers who have experienced our clinics. From our start with 60 campers in Peterborough, Ontario in 1995 we have expanded to serve over 25000 curlers over the past two decades at camps in Guelph, Ontario; Oakville, Ontario; Milwaukee, Wisconsin; St. Paul, Minnesota; Madison, Wisconsin; Bridgeport, Connecticut; Chicago, Illinois; Charlotte, North Carolina; Hudson-on-Hastings, New York; Ottawa, Ontario; and Laurel, Maryland.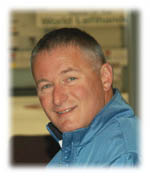 It's been a gratifying experience getting to know and work with each and every camper, and share in your successes on the ice.  I appreciate your emails and photos of club or bonspiel championships.
To our HOT SHOTS Curling Camp alumni, I would like to thank you for your support. We hope that this instructional experience has translated into more success and enjoyment on the ice. And, to those of you who have not yet joined us, we invite you to register for an experience that will exceed your expectations
Good Curling,
David Gravelle