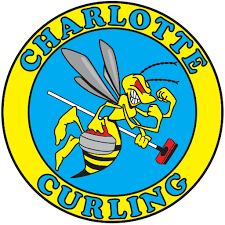 Join Us Hot Shots Curling Camp and Elevate Your Game!
Curling

 Camps Across North America
Our camps have expanded from our home base (now in Oakville, Ontario) to camps throughout the United States.  We've staged camps in the midwest, the south, and the northeast with our most recent camp in January 2017 at the beautiful 4-sheet Charlotte Curling Association, in Charlotte, NC, a massive success.
As we embark on our 23rd year of curling camps, stay tuned for information as we help elevate the competitiveness of play in the USA, and in new markets around the world.
Growing Success
Our growth and longevity is attributable to the quality of instructors. We have partnered with Earle Morris, former coach of Team Canada, Team Rachel Homan, Team Jennifer Jones, Team John Morris, Team USA, Team Australia to create an online training platform called The School of Rock.ca which will be officially launched in 2018.
World Class Curling Instructors
Thank you to coaches like Cindy Bishop, Byron Scott, Jennifer Ferris and Janet Murphy who are all curling professionals in Ontario but also international instructors.  Thank to you elite players like World Curling Tour Champion John Epping, multi-time Ontario and Tour Champion Sherry Middaugh, and eight time USA and World Champion Debbie McCormick, for embracing our philosophy and imparting your knowledge to our participants.  Lastly, we are truly looking forward to the future as we have nurtured a new regime of instructors like Brian Chick, Codey Maus, Danielle Inglis, Megan Balsdon, Hollie Nicoll and Lynn Kreviazuk (to name just a few), who are a fantastic new breed of educator whose passion for the sport is contagious.
Join Us and Elevate Your Game
Our future is bright thanks to the foundation built by our champions, our mentors, and our instructors.
If you are curler who wants to elevate their play and break through your ability plateau, join us for a memorable weekend.  You will not be disappointed.
Good curling!
David Gravelle

Camp Director